"The Pudding has the expertise, the knowledge and the credibility." – Dr James Ring, Global CEO of Ingenium 
In the latest instalment of The Client Chronicles, we sat down with Dr James Ring, Global CEO of Ingenium, a training and consultancy company with offices in Limerick, Australia and the United States. 
A new client of The Pudding, Dr. Ring shares what the experience has been like working with us thus far, what he has learned and what the impact of the work has looked like internally.
How did you first hear
about The Pudding?
I had known about The Pudding for quite a while as Limerick is a small place and I had seen Gillian at events and heard her speak. In addition to this, I knew Maria Gleeson, the COO, very well, so it naturally progressed from there.
Why did you seek out The Pudding
to help your business?
Marketing was definitely a weakness in our business. We had done a lot of work in creating a product and service that were of decent quality, but our storytelling ability was poor. None of the team had the true expertise to be able to tell our story in a meaningful way. We knew we needed external help.
In many ways, it was serendipitous, because as I began to really focus on it, I met Gillian and our conversation started about something completely different, but we kept talking and I realised we had similar viewpoints. I knew then The Pudding was the correct choice for us.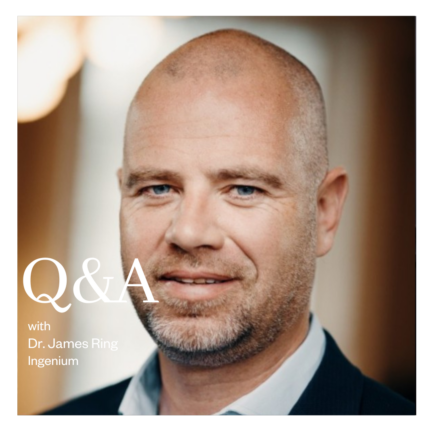 What has the experience working with
The Pudding been like thus far?
From my perspective, I have no complaints. It's a clear plan to follow. The Pudding showed us the stages, brought us along the journey beforehand and each step has turned out exactly how it was described. Whether it be in meetings or workshops, The Pudding simplifies what seems complicated to an untrained ear. You think you know what marketing is, but when you start a project like this, you realise there are so many layers and nuances. The Pudding has the expertise, the knowledge and the credibility.
What has the impact of the
work been like so far?
Internally, we are already seeing the impact. There were frustrations often vented at management meetings because we knew we weren't good at this type of work, but this project has allowed us to understand what's wrong and how we are to solve problems going forward. Among the management team, those frustrations have started to dissipate. There is a confidence present which wasn't before. We are getting to our ultimate destination.
And finally, would you recommend working with
The Pudding and why?
Totally. Knowing that Gillian and the team had a similar viewpoint to us, and a similar way of engagement was amazing. As I mentioned earlier, we didn't have the tools to market ourselves, but at no point did The Pudding make us feel lesser for that. There's humility across the team and that value aligns with ours, too.