Great, you have a brand, but what are the next steps? How do you achieve some wins? Here is how to create a successful brand development strategy.
Brand development is the process of identifying and creating an enterprise's image, products and services. This helps to differentiate it from competitors.
The developmental aspect includes aligning your brand with its business objectives and communicating the brand message to target customers.
Brand development is a crucial step in creating a successful and sustainable business.
It is an ongoing process, with many changes and mishaps along the way. As your business grows, your brand development goals will evolve too.
However, in the beginning, there are some imperative steps that must be carried out that will help you execute and convey your brand story and build a loyal customer base.  
So, here are the most important moves in the overall brand development process.
Create a business strategy 
Firstly, ask yourself what you want your business to be and where you want it to go. Having and understanding this knowledge is key to creating a strong brand development ideal that will take your enterprise to the next level.
Establish a target market
Who is your customer? What do they wear, drink, eat? What are their likes and dislikes? A business cannot survive without truly knowing who its customer is. The only way to do this is to research, research, research. Understand your customer's perspective at a deep level. 
Then create personas that are in line with your brand development goals.
Distinguish brand positioning 
When the customer base is identified, you can then position your brand within the broader marketplace.
Discerning what sets your business apart from others and pinpointing why customers should choose your company instead is essential to brand development success.
Using both aspirational and grounded wording, in three to five lines write a positioning statement that captures your brand's market placement.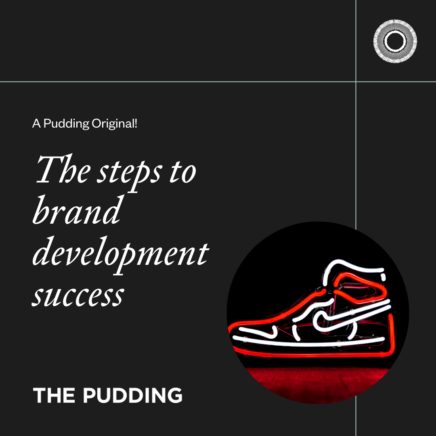 Develop a name and a logo 
If you are a new brand, creating a name and a logo is a must.
While not the entirety of the brand, they are key identifiers in the marketplace.
Create a messaging plan
The next step in brand development is choosing how to communicate your brand positioning to your target market.
Brand messaging has to be engaging and customers must be able to relate and understand it. There must be a compelling story and a specified goal.
A great example of a successful brand messaging strategy is Nike. The message is clear, straight up, inspiring and sustainable.
Nike launched its first and most successful campaign to date in 1988 with the slogan "Just Do It."
Now, this tagline is synonymous with the brand.
Develop a website 
In brand development, a website is one of the most important aspects, especially in the modern digitally-led world. 
It hosts your brand, and tells the world who you are and what you do. Work on it, and make sure it represents your enterprise to its fullest potential. 
Create a content marketing plan 
Content marketing is a type of marketing that involves the creation and sharing of online material like videos, blogs and social media posts.
It is a highly engaging marketing strategy and greatly aids brand development.
Good content marketing can create awareness and boost your reputation at the same time, which will significantly strengthen your brand.
Build a toolkit 
The next step is to build a marketing toolkit. This can include 'sale sheets' that describe your offering, pitch decks or an e-brochure about the enterprise.
Videos and case studies are also helpful marketing and development tools.
Monitoring and adjusting 
This final step is probably one of the most important in a successful brand development process.
Creating the strategy is one thing, but implementing it is another challenge entirely. Always remember, implementation is the most important move.
Making sure that the strategy is being correctly executed is paramount to long-term business success. Monitor all areas of the plan, change where needed and repeat when necessary. 
Observe results continuously. How many web visitors is the site attracting? How many leads and conversions?
Never stop surveilling the entire brand development journey.
If you have any questions or queries about brand development or messaging, please contact The Pudding, an award-winning integrated creative agency, on (061) 404 440 or email proof@thepudding.co