In the last instalment of our Insights series we focus on the view for small businesses post-Covid. Our survey group of small business owners showcases a slightly different view compared to corporates. Small businesses, most operating with far smaller margins than corporates, have unique challenges in this environment. However, with an entrepreneurial mindset and strong customer loyalty, small businesses have opportunities for growth too.
Changing operations
Similar findings – with a few small differences – emerged from our small business owner respondents, compared to corporate survey respondents. 22% said that a reduction in revenue has been the biggest impact of Covid-19, proving that small businesses have been hit hard by the pandemic as a result of reduced demand and inability to trade. However, these business owners are also very future focused, with 33% citing post lockdown operations (e.g. social distancing, hygiene standards etc.) as their main business priority. Now, as restrictions continue to be eased and more businesses open up again, many will find that they will have to change the way they do business. This may include facilitating contactless payments, greater online/delivery options, increasingly rigorous hygiene measures, and limits on how many people can enter the premises. This presents a significant challenge to certain businesses, particularly those operating out of small premises or at low margin levels.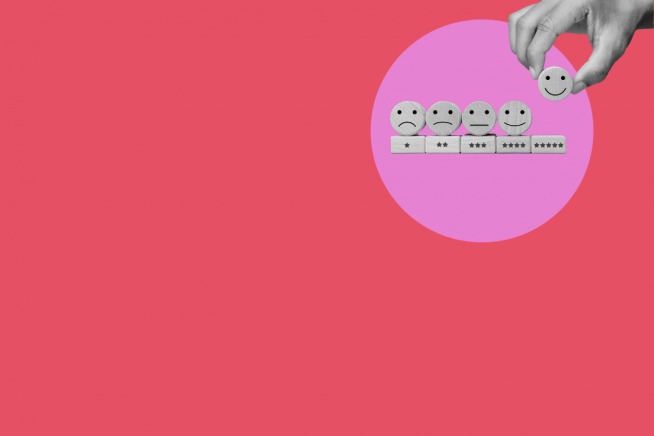 Customer insight
When it comes to business strategy more generally, similar to corporates, 24% say customer experience and insight is key to futureproofing their business. It's clear to business owners that customer needs, habits and trends will change, and along with implementing government guidelines, they may need to alter their offering to respond to these changes. Trend and sentiment analysis will be invaluable for business owners as we move through the different phases of restrictions. Flexibility will be crucial here, something which may actually benefit small businesses over larger corporates who may find it more difficult to alter their business model.
Fluctuating market landscape
When it comes to marketing, the sentiment is split. 18% say their biggest marketing challenge is planning campaign activity in the 'new normal' environment, 18% say their biggest marketing challenge is attracting and retaining customers and another 18% say their biggest marketing challenge is assessing consumer sentiment and changing behaviour. This follows on from what we have seen so far, with businesses seeking to understand what customers want in these challenging times. As businesses pivot to new models, products and services, marketing will also have to pivot to a change in tone, more creative ways to utilise content, and perhaps a reevaluation of existing channels and demographics. There is no one-size-fits-all approach here as the changes in consumer demand are not uniform. Certain things, such as clothing, have reduced in demand while demand for other things, such as gardening equipment, has increased. Each business will need to take into account these fluctuations over the next few weeks and months, and assess over time how they can build a longer term strategy.
Cautious optimism
When asked about their own sentiment, 69% of small business owners have a positive outlook for the next 6 months. While certainly small businesses face a distinct challenge in this economic landscape, we can take heart from this sense of optimism. As community ties have grown stronger and many are reevaluating the fragile supply chains of global brands, shopping local, and shopping small is being encouraged now more than ever. The goodwill we're seeing toward small businesses across social media hints at positive consumer sentiment, and while it remains to be seen whether this will have a concrete impact on small businesses, we must remain hopeful that local economies will be sustained.
As we've seen with larger businesses, the ability to innovate, change and stay agile will be hugely important in the post-Covid environment. In this sense, smaller businesses may find they can leverage their lack of large overheads, teams of staff, or complex supply chains in order to pivot their businesses more quickly and more efficiently. While we may see a drop off in demand for some products or services as an economic downturn looms on the horizon, the community spirit that's been honed over the past number of weeks and months may work to offset some of these challenges.
Overall, it's clear that HR Managers, corporates and small businesses alike are all priming for a shake-up of existing consumer and employee trends and focusing on planning for the future. The outlook for the next 6 months may be mixed, but by acting now to assess these changes in behaviour, identify new opportunities, and implement new modes of working, businesses will approach the post-pandemic economy with their best foot forward.