As we step into a new year, we step into a new business landscape; one that will be determined by the employee experience and wellbeing, brand transparency and accountability; one whereby the powershift in the workplace is palpable. It's a new era; the future of brand has arrived.
2021 is a year that will go down in history for many reasons. With business structures and the workplace forever altered by the cataclysmic coronavirus pandemic, a domino effect impacted the working environment across the board.
The result? A mass exodus of employees around the world – what has now been coined by the Texas professor and ​​psychologist, Anthony Klotz, as the 'Great Resignation' – where people are not only questioning when, where and how they work but also why they work.
Success will be saved for those who are agile and responsive to the newfound zeitgeists. In this feature, we round up the five key workplace and employee trends to watch out for in 2022.
5. Remote, hybrid and flexible working environments
One of the most drastic changes to the business landscape as a result of the pandemic has been a shift from in-office roles to remote, hybrid and flexible working environments.
Not only are these trends here to stay, but they are also unlikely to switch back to pre-pandemic standards any time in the near future.
A recent study by Accenture found that 83% of workers preferred a hybrid work model as opposed to remote and in-office approaches, and according to The Future Forum Pulse report, 76% of employees do not want to return to full-time office work.
4. Employee wellbeing
Another trend we will see en masse this year is employee wellbeing and an emphasis on care and mental health.
In another recent report, Microsoft discovered that 54% of Generation Z workers (41% of the entire global workforce) was considering handing in their resignation in 2022.
Not only will this widespread reshuffle hamper workflow and timelines of deliverables, but the impact on HR resources and hiring costs will be unforeseen. The best way for businesses to proactively address and safeguard their workforce is to be empathetic, to listen and be responsive to their needs.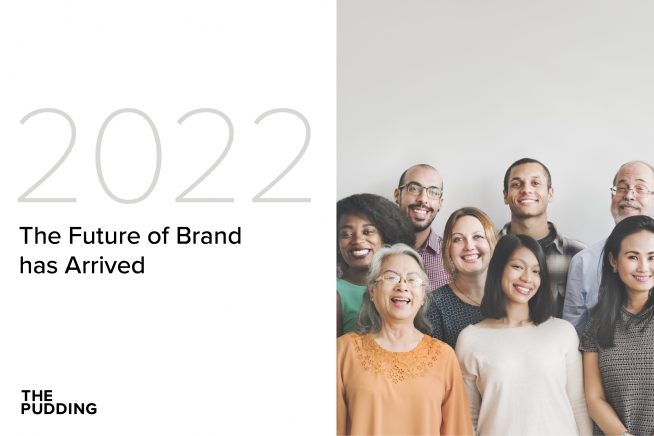 3. The era of accountability
While the pandemic waged on, we watched as a series of trends in the workplace unfolded across all levels of seniority. People in power positions resigned at large and the era of accountability fell upon us.
As 2022 unfolds, this trend will carry over and businesses will be put under the microscope, expected to address, respect and uphold the values of contemporary culture. In a period of such heightened sensitivity, an ability to adapt and be mindful of the current outlook will be crucial.
2. Diversity, Equity, and Inclusion (DEI)
Diversity, equity, and inclusion are now three components at the fore of workplace discussions. And, more so, the topic of whitewashing these subjects. No longer are generic manifestos and poorly-considered approaches to hit diversity targets enough.
It's important to note that DEI is not and should not be considered a mere trend, but instead a long and overdue reshifting of perceptions in the workplace. Indeed, however, these will be topics that we will be hearing a lot more about in 2022 with Glassdoor citing that 69% of executives rate diversity and inclusion as an important issue this year.
1. A dynamic, purpose-led employer brand
One of the most dramatic ways that the pandemic reshaped workplace psychology is that people began to truly question whether or not they aligned with their employer or prospective employer.
In fact, according to Career Arc, 75% of job seekers consider an employer's brand before they even apply for a job at that company. And, 55% of job seekers say they abandoned a job application after reading a negative review about the employer, according to the same source.
Building a trustworthy and transparent employer brand that works from the inside out to nurture its workforce, and in turn, provide meaningful and authentic products and customer experience will create brands that people want to invest in and prospective hires want to be a part of. With the inside out approach, where everyone wins.
If you are interested in discussing how we can help your
brand in 2022, get in touch today at proof@thepuddingbrand.com.