The Challenge
Simtech is a best-in-class provider of specialist flight simulation and aviation training to both trainee and experienced pilots. Based in Dublin Airport Logistics Park, Simtech caters to students from all over the world, as well as airlines such as Aer Lingus and Ryanair.
The state of the art training facility at Simtech is expanding and in order to communicate the many developments that are happening, we partnered with Simtech to conduct a brand audit, brand strategy and rebrand.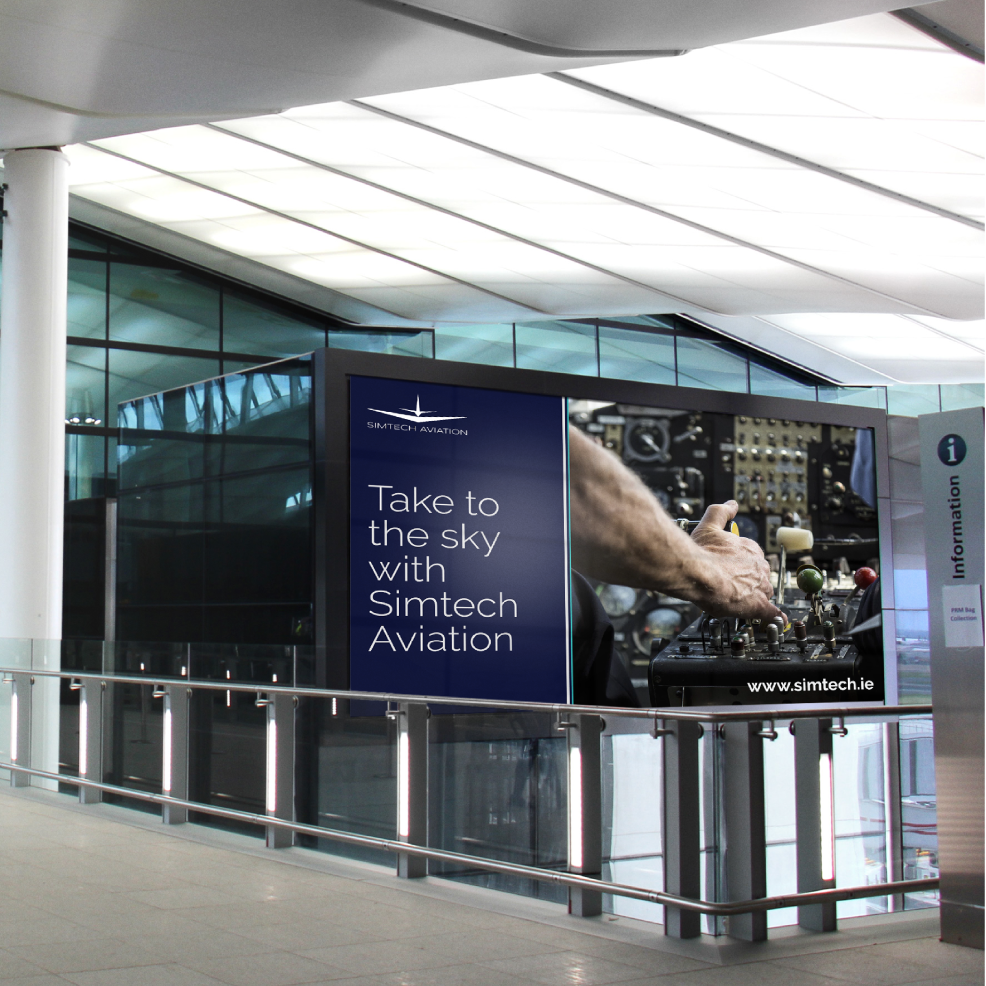 Identity
Taking visual inspiration from aircrafts the brand identity alludes to the dynamic, smooth and considered forms of the industry. The logo features a symmetry and balance that reflects the experience that can be expected at Simtech Aviation and within the profession itself. The seamless, high end polished aesthetic aims to set a benchmark for quality within the aviation training industry.