The Challenge
Nursing Homes Ireland (Nhi) is the national representative body for over 380 private and voluntary nursing homes in Ireland. One of Nhi's key challenges is the negative public perception of nursing homes that exists both in Ireland and internationally. Following our rebrand of Nhi and in the most difficult of years for nursing homes given the impact of Covid-19 on the sector, we were tasked with creating a campaign that would help re-build public trust in nursing home care.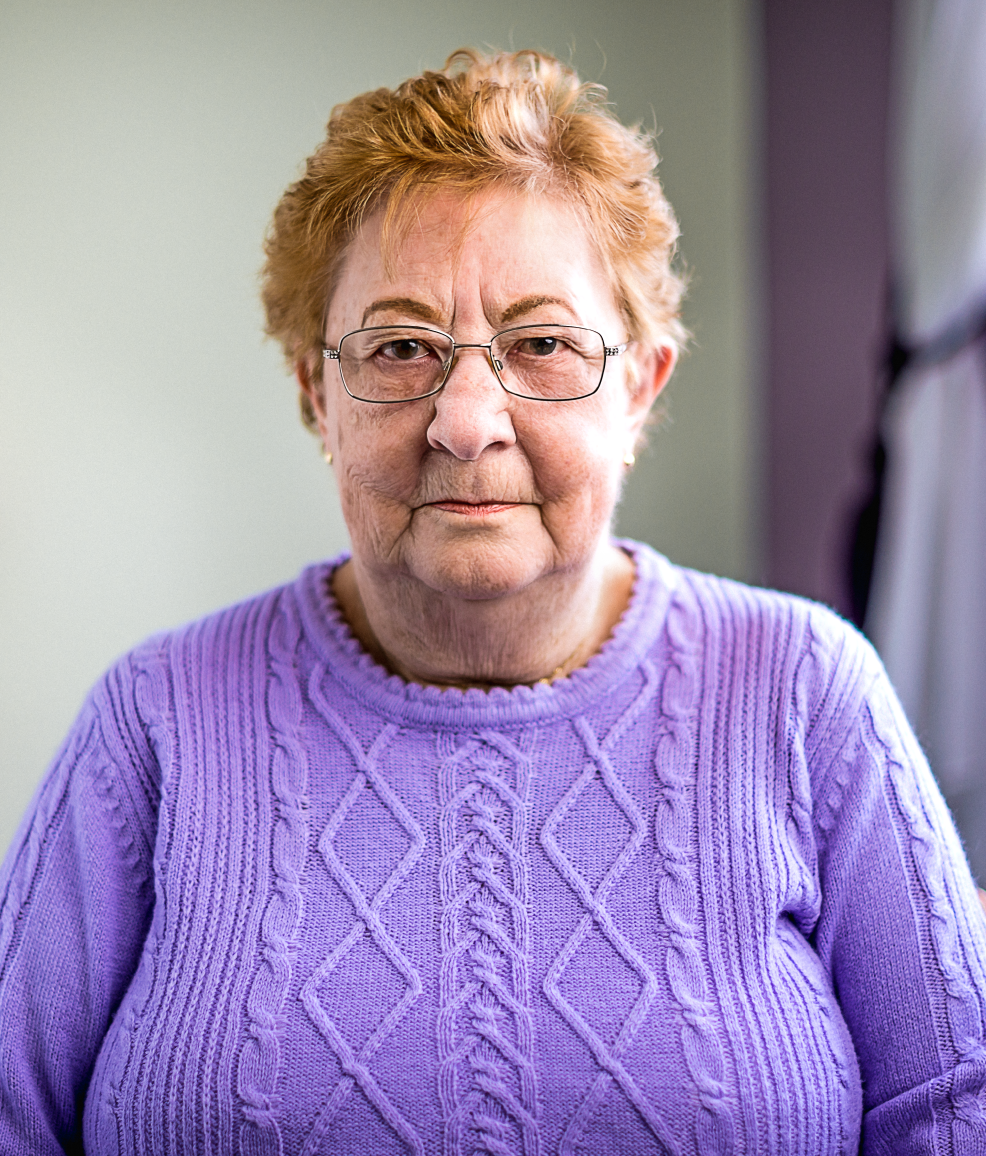 The Brief
We need to bring Nhi's core purpose of Caring together' to life balancing the poignancy of the last number of months, resilience of residents and care teams, and hopefulness for the future. To help change perception, the campaign needed to be raw and real in its exploration of nursing home care. It needed to tell the everyday stories of care that happen in nursing homes around Ireland with a particular focus this year on community. We collaborated closely with Nhi stakeholders and member nursing homes to understand their Covid-related challenges and find real stories that encapsulated Nhi's core purpose of 'caring together'.
"When Covid came along, community kept us strong"
The Creative
Striking face-to-camera photography is paired with candid video interviews with residents, family members and the care team at Sonas Riverview Nursing Homes. This stark styling is contrasted with the vibrancy of the parade imagery which brings life and soul to activations. These diametrically opposed styles perfectly complement each other to capture the impact that the community of Ballina had on nursing home residents.
The Activation
You can explore the campaign landing page at www.nhi.ie/caringtogether. We activated the campaign across a range of channels including social media – facebook ad campaign and twitter. We partnered with RTE.ie, Irishtimes.com and Journal.ie to promote the campaign online and partnered with Bibi Baskin to record a radio ad promoted on RTE Radio One, RTE 2FM, Newstalk, TodayFM and LyricFM.
The Results
In the first 2 weeks of the campaign:
• Impressions: 179,288
• Reach: 81,700
• 43,808 people watched 100% of the video
• 2,194 landing page views
• 6,097 unique visitors to the campaign landing page
• 2,424 engagements (actions taken on campaign posts e.g. likes, shares etc.)
Public Feedback:
"Fantastic community spirit"
"Wow, very moving and inspiring"
"That's the most beautiful video I've ever seen. So sad but joyful at the same time".
Member nursing homes were encouraged to share and promote the campaign, renewing their sense of pride and enabling them to become advocates for the Nhi brand.
Explore more work by The Pudding