The Challenge
Midlands Park Hotel had a brand challenge: their existing brand identity didn't reflect the impressive experience guests had when they visited or stayed at the hotel. Our challenge was to create a brand identity that truly reflected the guest experience at Midlands Park Hotel and with this in mind, bring the brand to life in an engaging, exciting way across all platforms to help attract guests and drive revenue. We also needed to create a brand identity that helped to differentiate the hotel in the competitive hospitality and leisure sector. Here, hotel identities are often executed by showcasing features of the hotel itself (e.g. rooms, location etc.) rather than focusing on more experiential differentiators. What makes this hotel different? We worked with the Midlands Park Hotel team to identify that caring for guests is truly at the heart of everything they do. They create incredible experiences and moments of joy for their guests. What does 'joy' mean? Joy is different for everybody, whether it's a night of cocktails or a quiet morning spent reading the newspaper. Everybody has their quirks and preferences, and the Midlands Park Hotel team wants each and every guest to know their individuality will be catered for during their stay.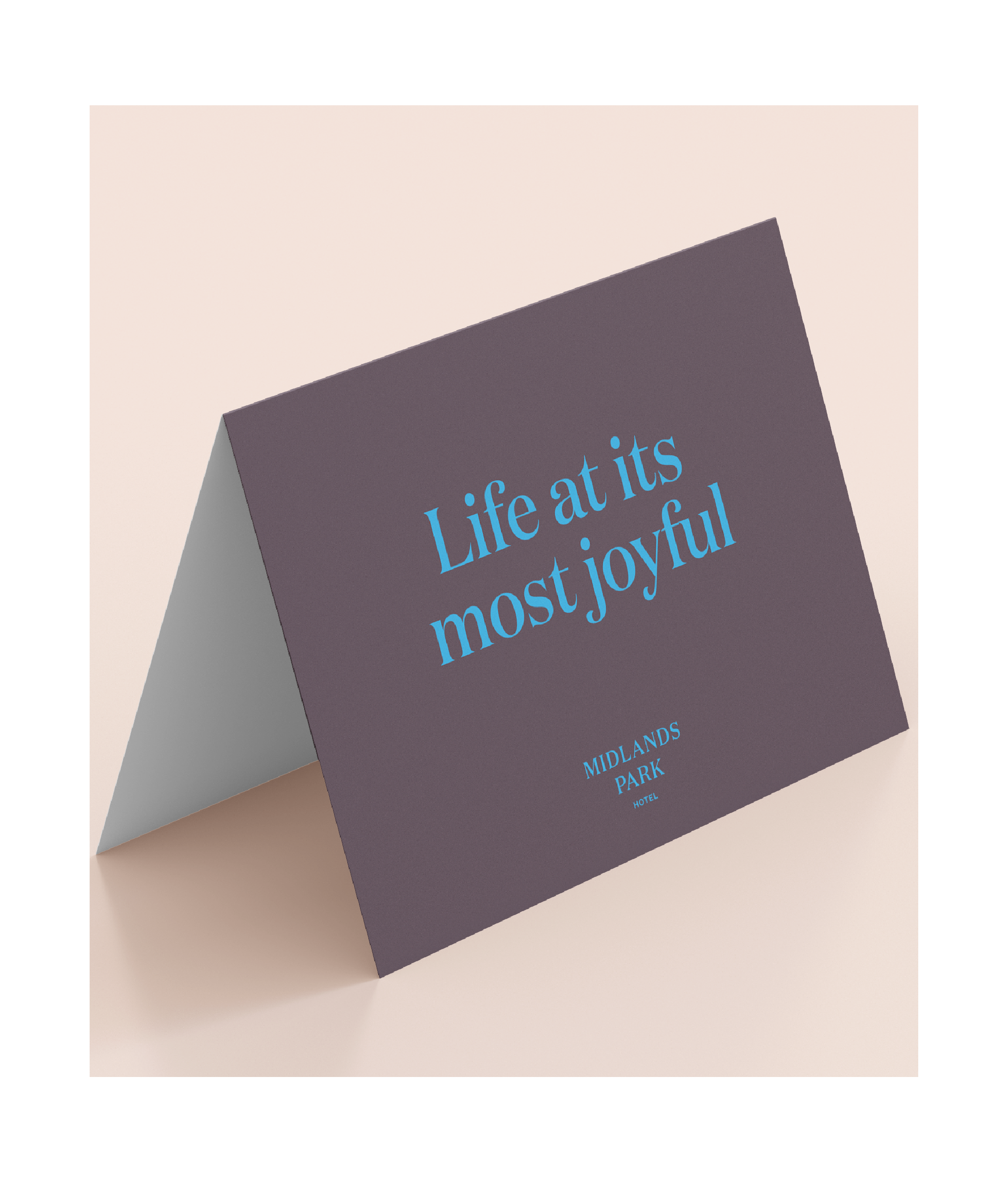 The Creative
We created an identity that brings this joy and uniqueness to life. Our logotype is primarily set in Domaine Text by Klim Type. Its flowing lines and sharp serifs create a warm yet elegant feel, which reflects the true essence of this brand. Domaine, as our primary typography is perfectly complimented by the natural and understated Nunito Sans as secondary typeface. At Midlands Park Hotel you get all the experience of a luxury four-star hotel but you can still very much be yourself. Colour, visual language and photography work together to bring this joyful identity to life. Our palette consists of five complementary colour combinations. Each has one muted elegant base colour, paired with a pop accent colour which introduces life and energy. Our visual language has been inspired by the architecture of the hotel entrance itself; its curved archways invite guests to step inside to experience a warm, welcoming stay like no other.
Fashionable clothing and statement pieces, pop with vibrant colours specifically selected to compliment the hotel interiors. Relaxed model poses exude that perfect sense of joy; precious family moments spent making memories with little ones, a blissful wedding day or simply that moment of calm as you relax into your freshly laundered sheets. Overall the activations of this identity engage and excite. They perfectly bring to life the ethos of care that makes Midlands Park Hotel different. Whether for work, play or relaxation, the brand entices you as a potential guest to savour the experience and delight in real moments of joy at Midlands Park Hotel. Go and experience it!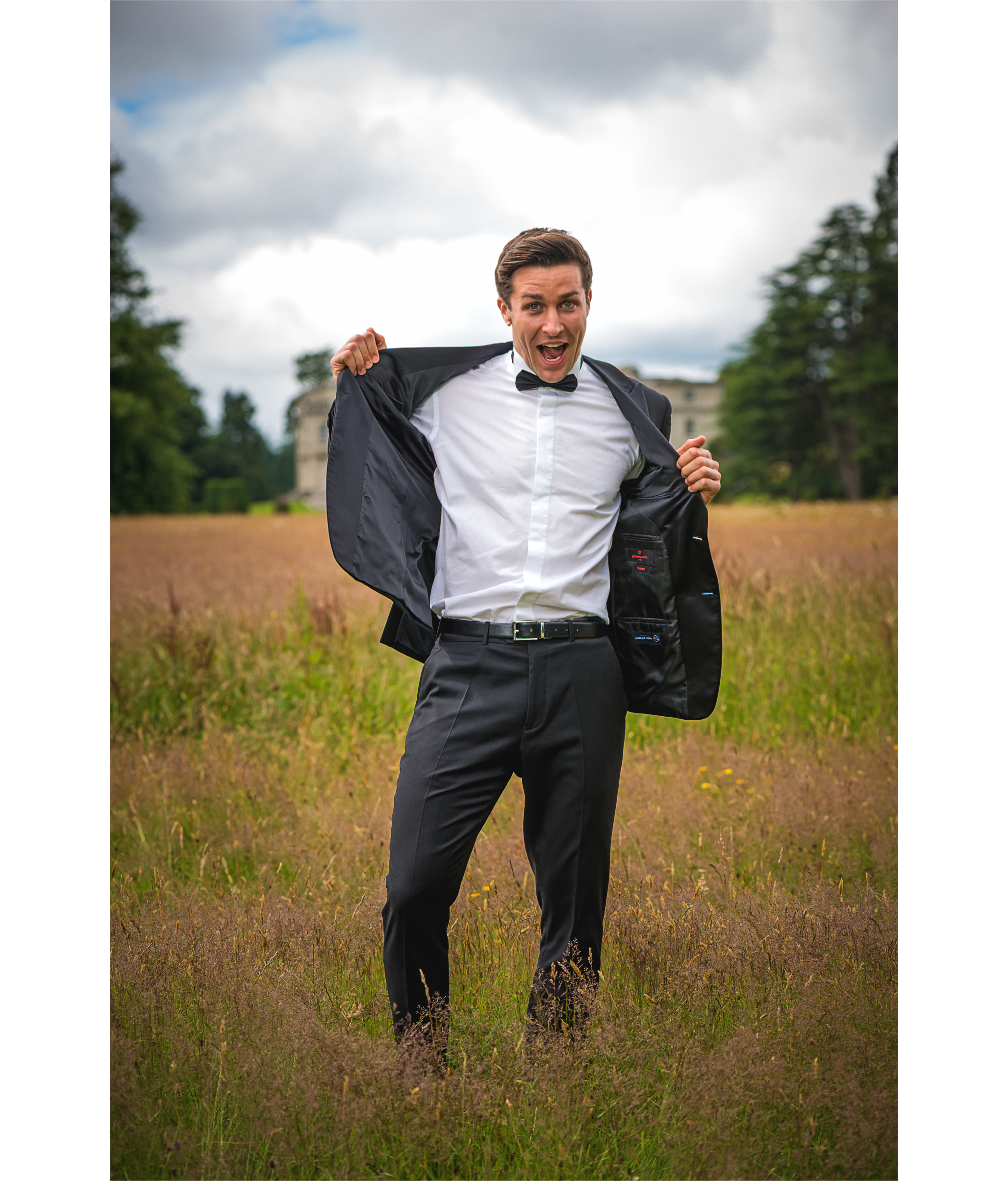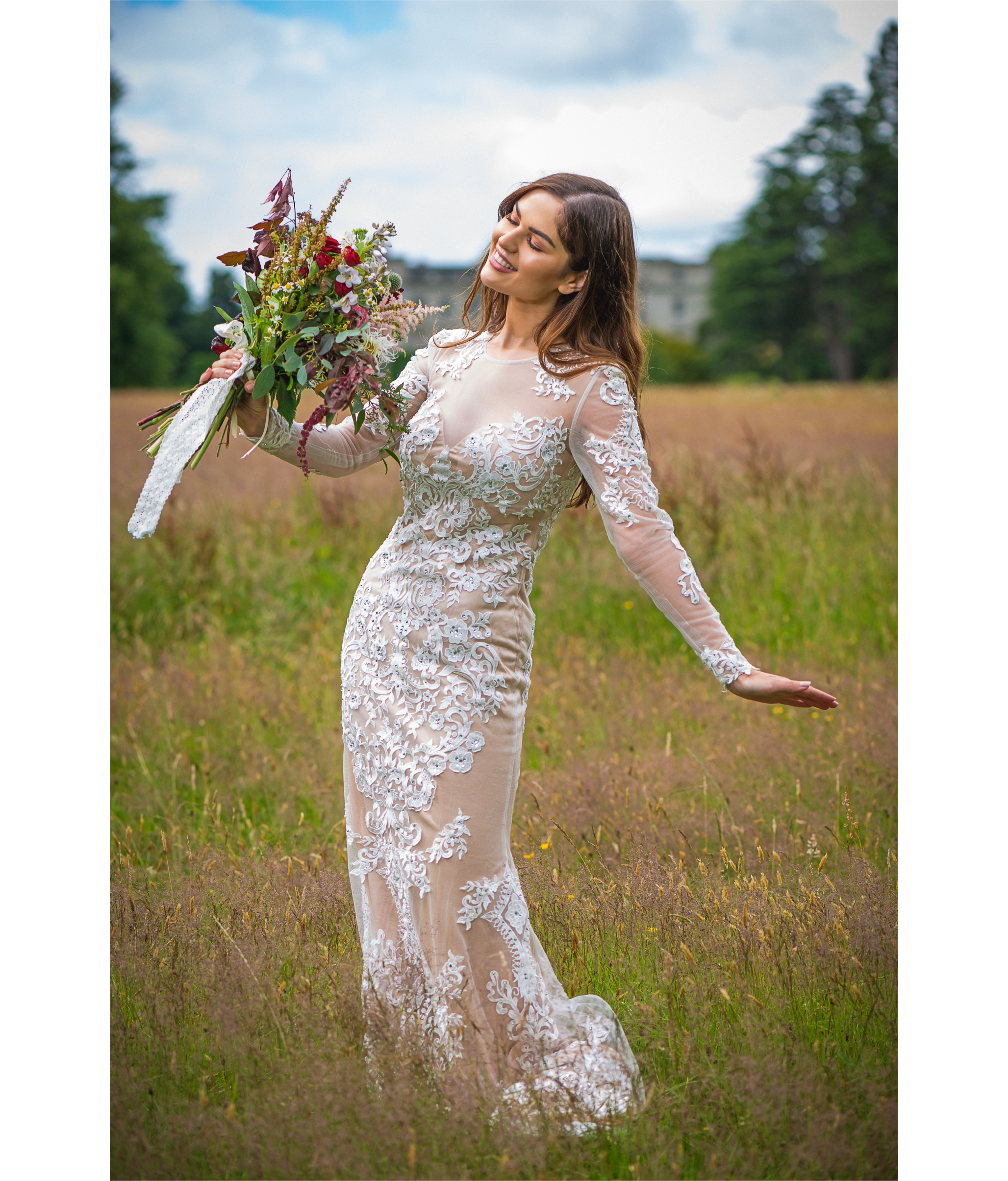 The Activation
We worked closely with the Midlands Park Hotel team to activate the brand. Each activation is carefully considered. Messaging is warm, relaxed, joyful and all about you. Photography contains strong contrast in lighting creating sense of spontaneity and energy; reminding us to live for and in those special moments.