The Challenge
Our story with Mainline, previously known as Mainline Group, began when they approached us to help them on their journey to strategically position Mainline as a major player in the energy and utility infrastructure sector, specifically within the power service space. Operating in Ireland, the United Kingdom and Scandinavia, Mainline is a leading utility solutions provider offering a range of services in power, water, telecom and energy; from the design and build of sub-stations and the construction of airside aviation infrastructure, to turn-key wind and solar energy solutions. We were engaged to best position the company to get the recognition they deserve as well as supporting them in how they share their story with others.
Our Approach
Brand research
Understanding the existing perception of Mainline's brand was the first step in our brand development journey. Here we interviewed key clients and targets of Mainline's business to independently assess the perception of their existing brand. We explored what value they felt Mainline delivered; their strengths and key differentiators; the unique value they bring to projects; and how they felt they could improve the service experience they deliver. These insights built the foundation for our brand strategy work.
Delivering Projects that Matter
Brand strategy
Through a number of collaborative, engagement workshops with staff members and head office teams, we began to understand and explore what is great about Mainline, and why someone would choose it over another organisation. A culture of ambition and ownership was key for existing and new goals. Mainline provides exciting opportunities for smart, driven, commercially-minded individuals who thrive on challenge, on taking accountability and on truly 'Delivering Projects that Matter'.
The Creative
Mainline's success lies in how they combine their technical expertise with their ability to connect with and understand what their clients want to achieve, across time zones, language barriers and cultural differences.
The Mainline monogram hones in on their ability to connect with others. Lines are placed diagonally to create structure with sharp, bold edges signifying they're adventurous and courageous in their business endeavours. The dots within the monogram symbolise the effective connections Mainline make between problem and solution; between vision and reality; between failure and success; and between client and objective.
The typography chosen follows the straight lines from the monogram. Its geometric yet contemporary nature represents the strength in Mainline's expertise and their solid grounding in all projects. Continuing to represent Mainline's ability to connect with others, the type font-weight is in perfect synchroneity, acting as a balance and bringing together their identity.
A Lattice as a strong and reliable structure
The monogram was designed over a grid of diagonal lines. These diagonals shape the letter M that becomes the Mainline monogram.
The visual grid was extended to be part of the visual language, which can be seen across environmental design, digital activations and stationery.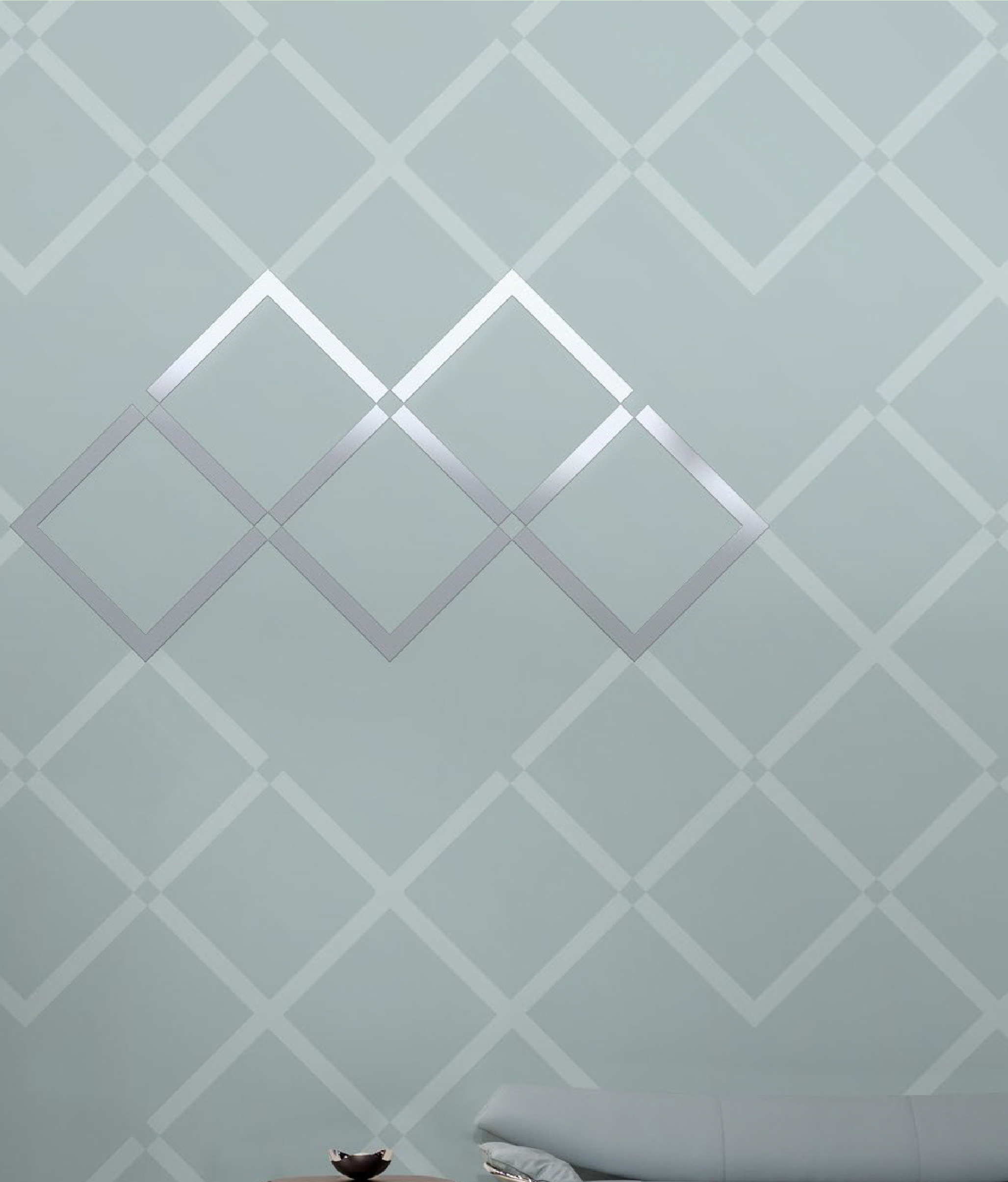 The grid and all the visual elements are flexible.
The Outcome
The result of our work with Mainline was a robust and effective brand refresh that strategically repositioned Mainline as a leader in their sector, hammering home their purpose: 'Delivering Projects that Matter'.