The Challenge
Kemp is global software company that makes it possible to easily deploy on-demand application delivery technology. With estimated annual revenue of over $50 million its loadmaster family of products are used with many well-known business applications.
Kemp has more than 25,000 customers around the world including Asos, Cisco and Audi. It has successfully completed over 100,000 application deployments and counting.
When we started this project Kemp was positioned very successfully in the SME market. Their key challenges was to reposition the company towards more enterprise-level customers. We were also asked to advise on the company's brand architecture, messaging framework and brand identity.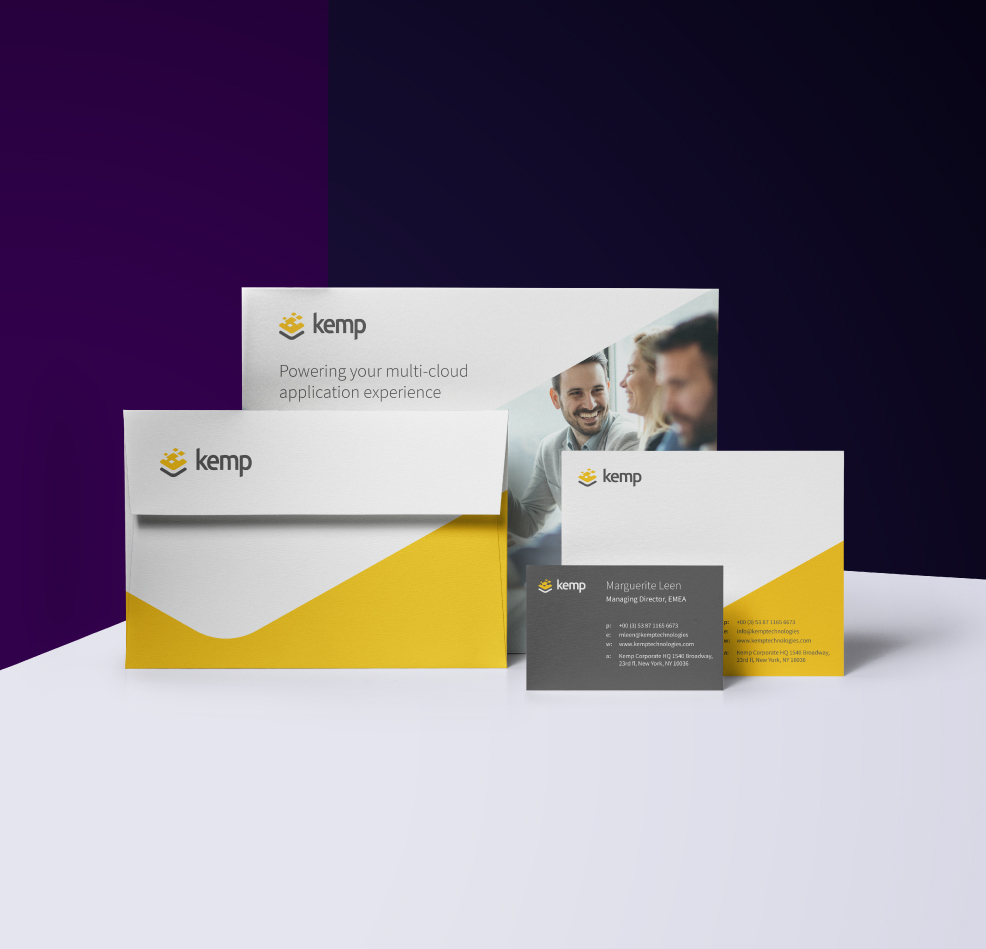 The Process
We kicked off this project by completing a brand audit, looking at Kemp's current brand and identifying opportunities for improvement. We also conducted research by facilitating workshops with the Kemp team and reaching out to customer and industry analysts like Gartner to gain insights into their perception of the Kemp brand. These findings allowed us to work with the Kemp team to reshape their messaging and brand architecture in line with the market and strategic business goals.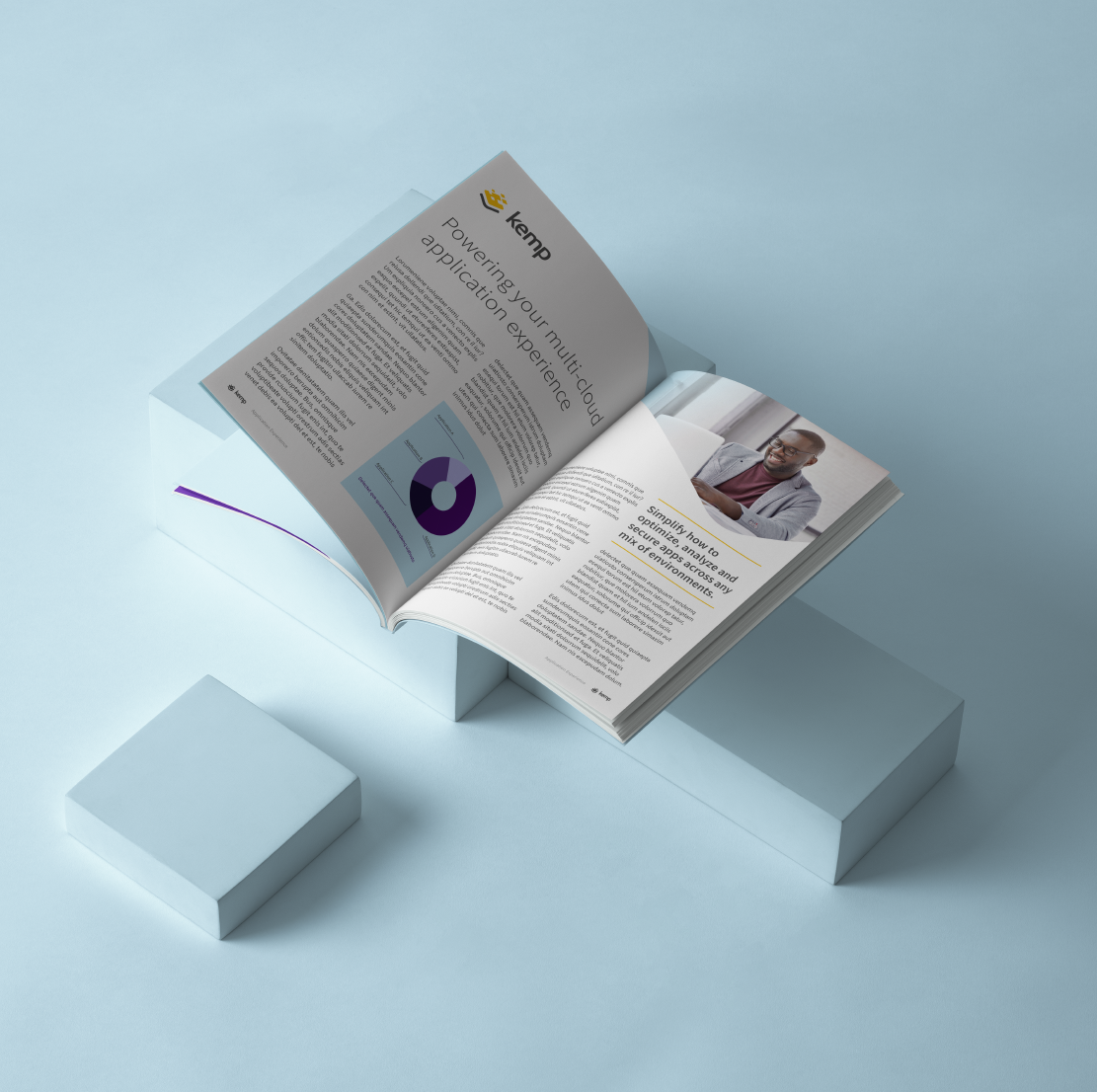 The Concept
Collaboration was key to this project. We worked with the Kemp team to create a visual framework for the company's new logomark. This included typography, colour palette and photography styling. We also created Kemp's graphic device, which is based on its positioning at the cornerstone of application experience.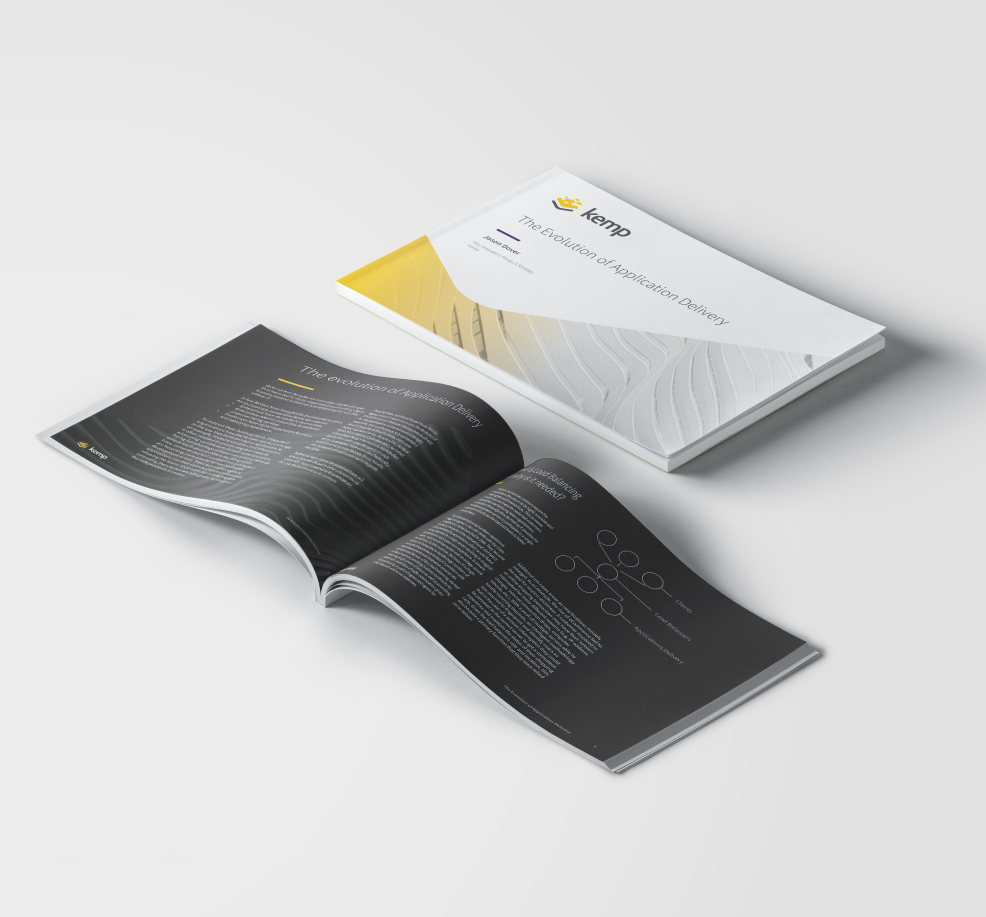 The Outcomes
At the end of this project Kemp had a dynamic, flexible, enterprise-ready technology brand which was implemented across an extensive suite of internal and external materials including web, print, promotional and other branded materials. Launching and implementing their new brand, played a key role in allowing Kemp to secure new investment from private equity firm Mill Point Capital.
Explore more work by The Pudding