The Challenge
Colgate-Palmolive is one of the world's most instantly recognisable consumer product multinationals. With products sold in over 200 countries and territories, Colgate is a truly global brand bought by millions of people the world over. 
As often happens with a consumer brand, when most people think Colgate, they think of their products – not the career opportunities available there, particularly in Ireland. Colgate Ireland offers exciting roles for IT professionals. Colgate's challenge was to communicate this message to potential hires, attracting people with the right skillset who would fit well with their existing and very unique Colgate culture. 
Our challenge was to reposition Colgate Ireland's employer brand to speak more specifically to these prospective employees, and showcase that it's exciting career opportunities for Business Analysts; both experienced hires and new graduates. 
The Process
Research, strategy and creativity were key to this project. We conducted market research, employee input engagement workshops and strategy sessions with the leadership team here in Ireland. We took stock of the landscape globally, but more importantly we zeroed in on Colgate Ireland and why its employees chose to work there. It became clear that Colgate Ireland offers world-class employment opportunities for Business Analysts. It is an exciting place to work with lots of opportunities for professional development, but we wanted to push even further.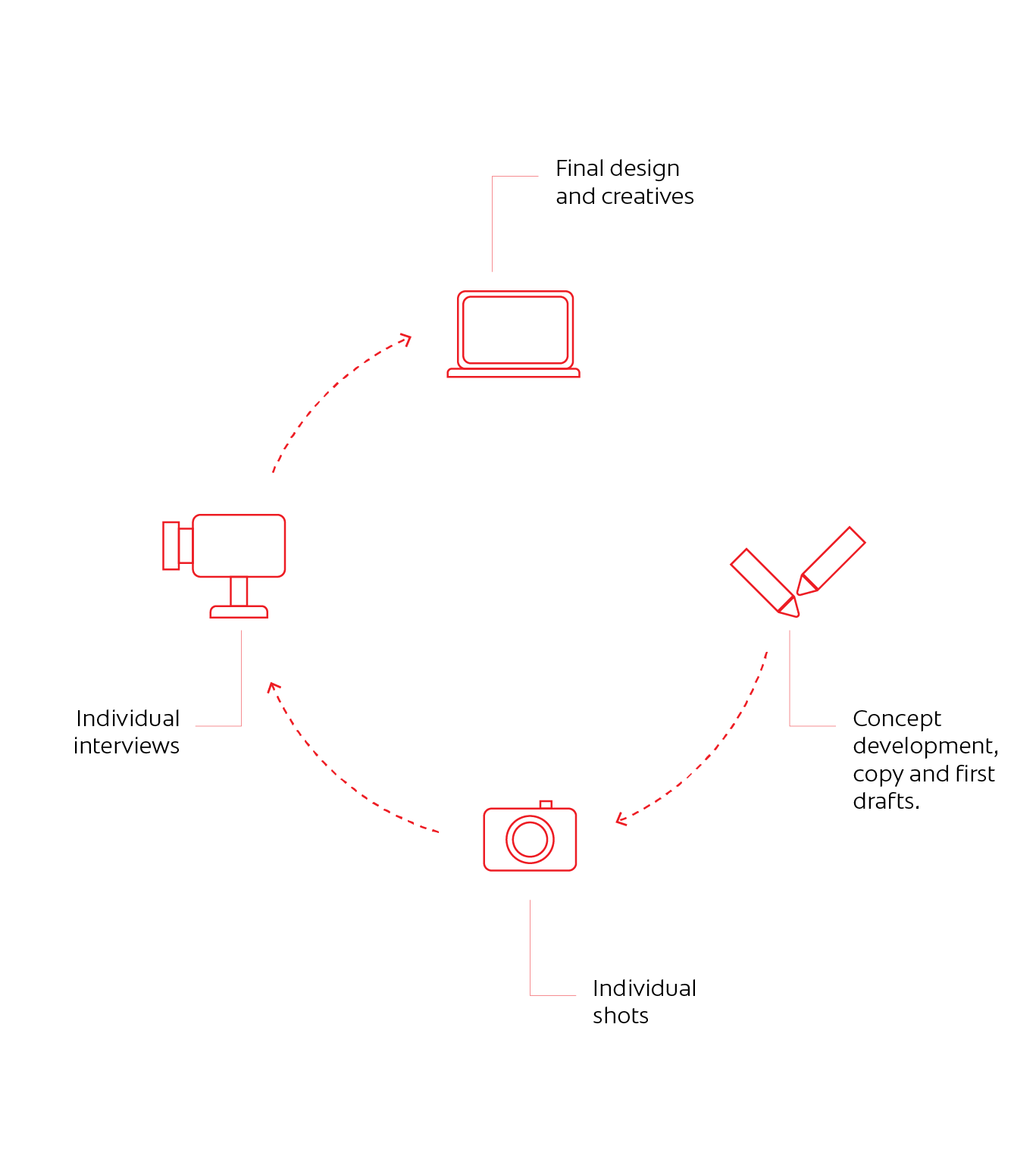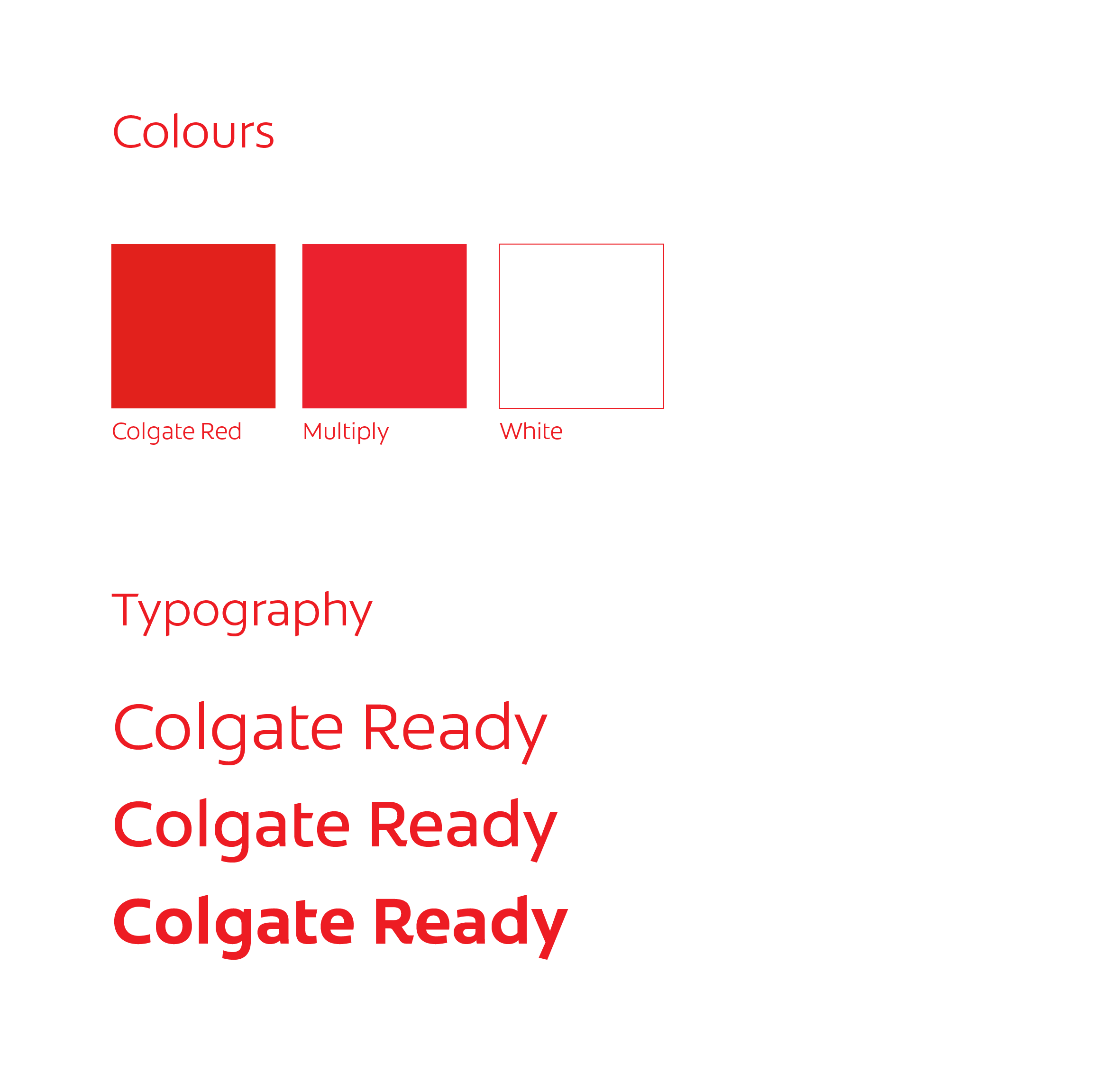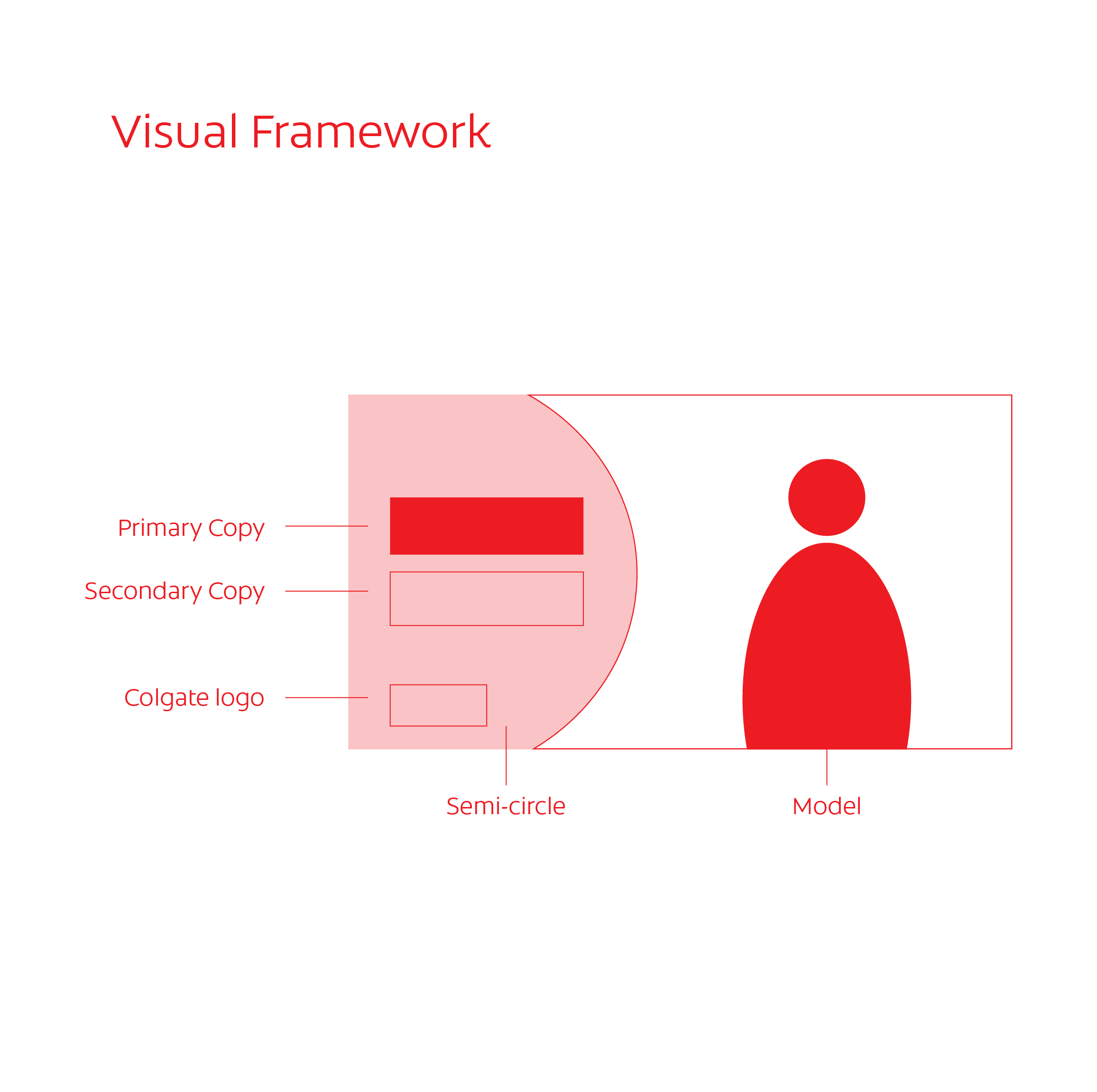 The Concept
We wanted to show that there was something that set Colgate Ireland apart, that made the Business Analyst roles there special. We explored further to identify the elements that were really unique to Colgate such as the use of several leading-edge technologies, their business partnering model, global career opportunities and a culture of understated confidence. These are elements upon which we built our core premise that Colgate doesn't just offer a great employment opportunity – it offers an opportunity like no other.
We encapsulated this with the tagline: There are Business Analysts. And then there are Colgate Business Analysts.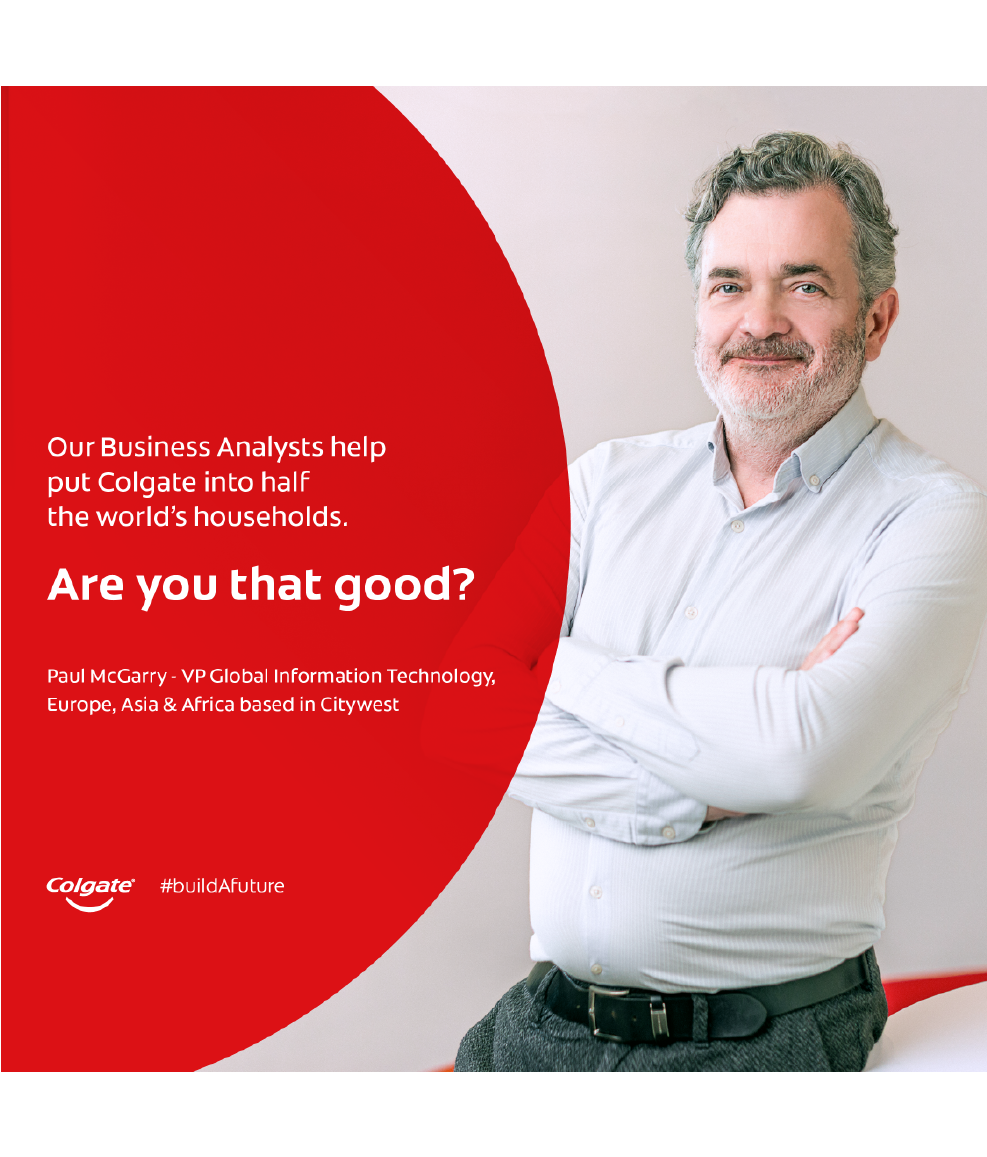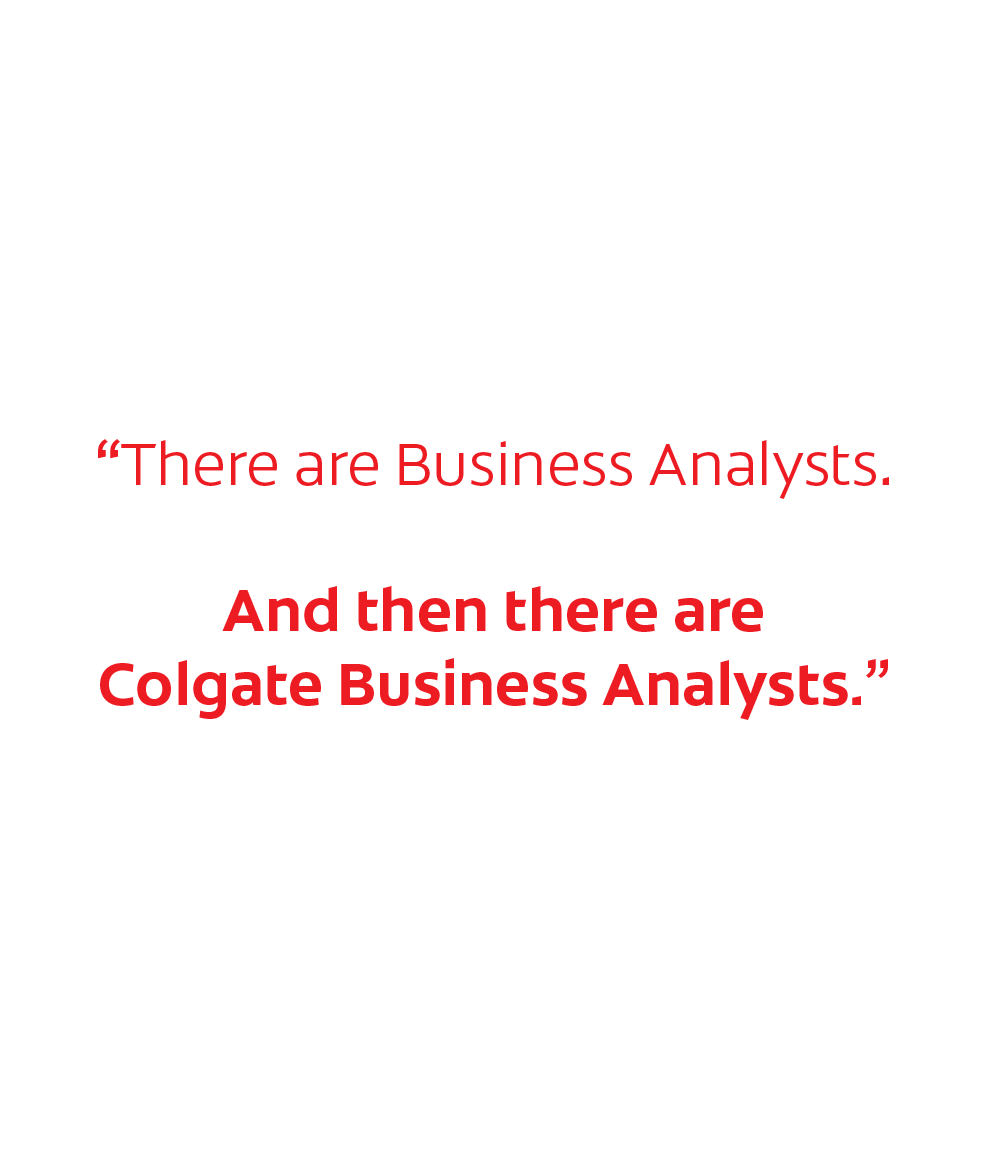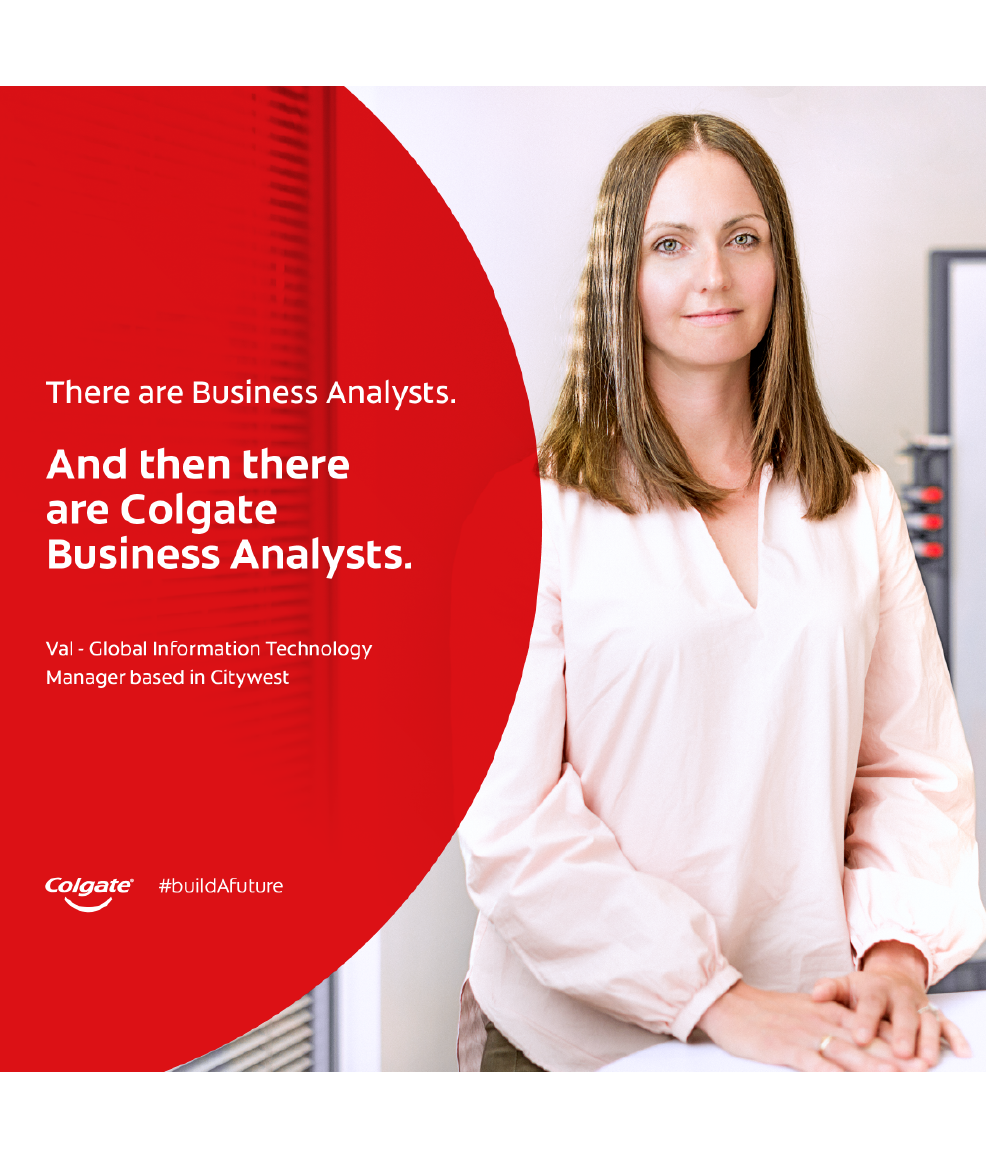 Bringing it to life
To give life to this concept we created a campaign which put Colgate's employees front and centre. We asked them to speak about life at Colgate Ireland, how they've developed professionally, what the culture is lie and ultimately what made Colgate the right choice for them. The aim was to show prospective new hires how Colgate could support their ambitions to be the best Business Analyst they could be, and how Colgate could offer them a unique globally-orientated IT career.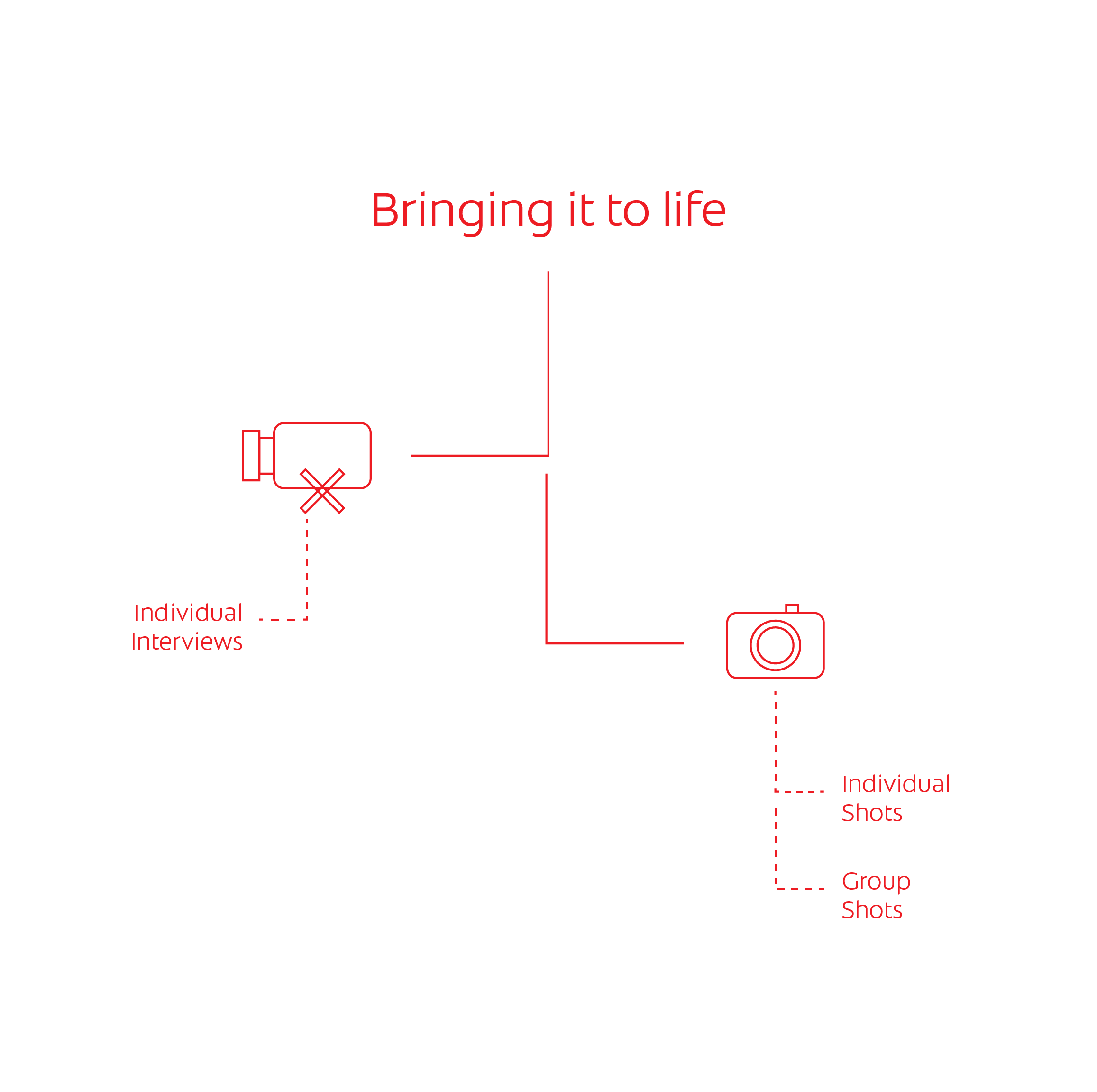 Our campaign deliverables include a range of social media, photography and video assets. One of the challenges here was working within global brand guidelines for an iconic international brand while still introducing a new freshness that would appeal to both new/ recent graduates and more experienced hires. Our styling for the activation focused on bright, crisp imagery with a neutral palette. We also introduced small hints of red, Colgate's brand colour, in our photography to create a natural and spontaneous look in line with the essence of the brand itself.
Explore more work by The Pudding