The Context
SportsTech Ireland is the leading not-for-profit advisory body powering the sports tech sector in Ireland. Launched in 2017, the organisation vies to drive the Irish sports tech industry and attract direct foreign investment through their unrivalled expertise, a rich network of industry contacts and highly tailored and unique programmes and events. 
Armed with a clear mission and vision, SportsTech Ireland approached us with a view to developing their brand identity and strengthening their communications through messaging and visual language.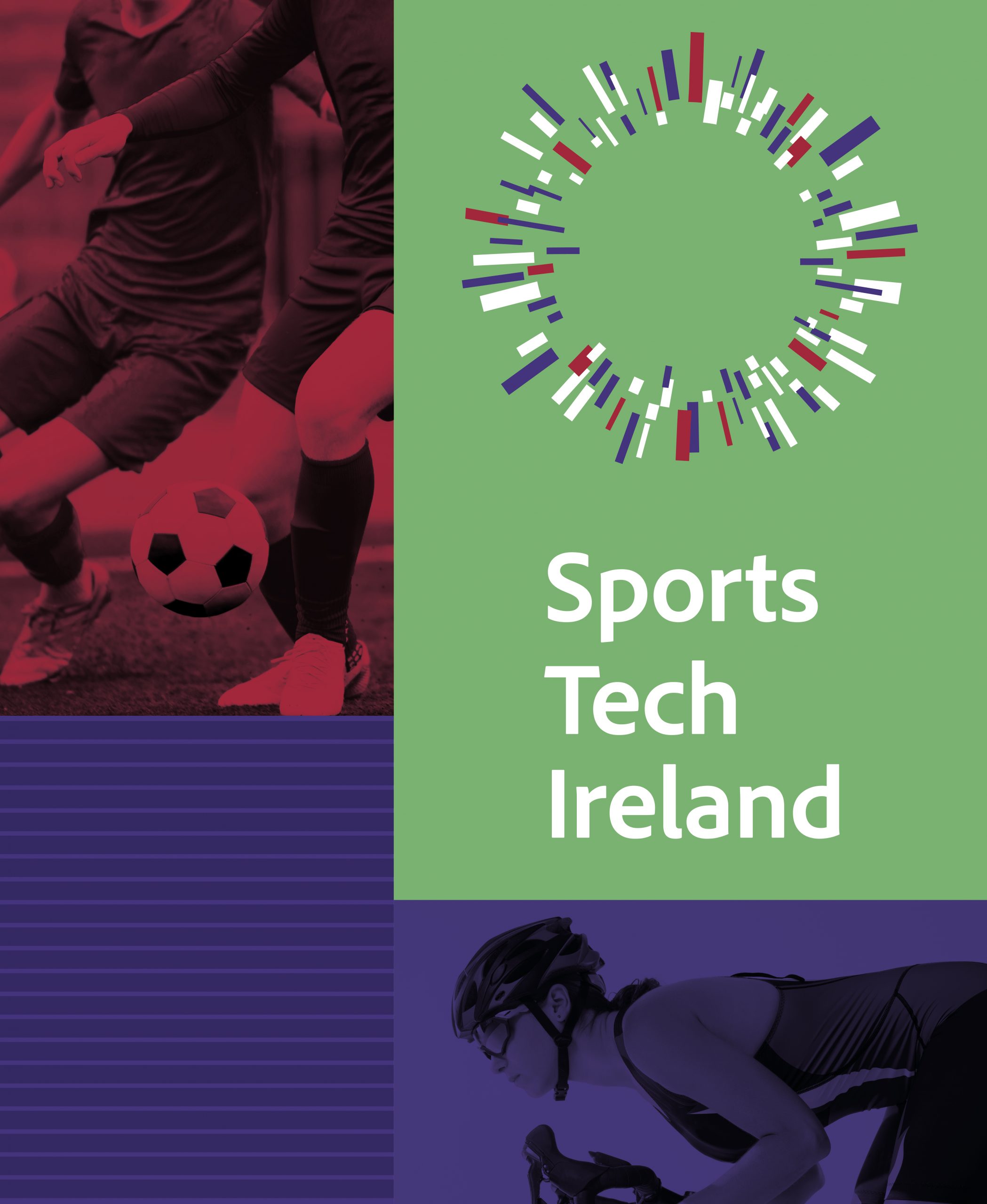 The Challenge
The team at SportsTech Ireland possess a unique and dynamic passion for sports and technology, along with a deep understanding of the industry at large, the obstacles and the opportunities. 
With this in mind, the challenge was to develop an engaging brand refresh that would reposition SportsTech Ireland, drive new business and define the brand as the clear choice for those looking to build and grow their business in the sports technology sector. 
Our key directive – which we reverted to each step of the way – was to work towards creating a brand that would be more attractive to foreign direct investors in comparison to competitor not-for-profit initiatives across Europe.
The Idea
To express the sheer power and force that SportsTech Ireland brings to the table, we considered various creative vehicles to communicate the essence of the brand. 
SportsTech Ireland is the catalyst for creativity, community and collaboration in Ireland's sports tech sector. Therefore, creating a brand identity that communicates energy and evokes acceleration was crucial in the creative process.
The Creative
In order to effectively execute the creative concept, we married bold colours and vibrant photography. 
By incorporating a line system inspired by the SportsTech Ireland logo, we created a unique stylistic device that SportsTech Ireland can utilise in all areas of their visual communications going forward.
Combining all three elements – photography, colour and recurring lines – we were able to create an energetic and compelling visual system that can be evolved and adapted to meet different media and formats.
The result of our work with SportsTech Ireland was the creation of an agile brand identity that effectively helped reposition Ireland as the place to be for sports tech talent, innovators, researchers, start-ups and enterprises, and SportsTech Ireland as the undisputed partner in this market.